About J. A. Devereaux
Writer and Published Author
Writing about the thief who isn't really a bad guy.
The main point J. A. Devereaux wants readers of both series to know is that these stories aren't about bad guys. Both series are about thieves who are not bad at all. And through her creativity as a writer and author, J. A. hopes the reader will be pulling for them - even in love with them - by the end of the first few chapters of either series.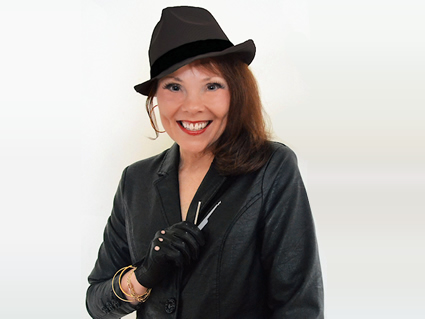 Author Bio
J. A. Devereaux is passionate about the thief who isn't really a bad guy, guys like Alexander Mundy (It Takes a Thief); Neal Caffrey (White Collar); the "leverage tv show" crew; REQUISITION FOR: A THIEF's Gregg Hadyn, Niki Grey, and Jaelynn Madding; and Thief à la Femme's Rayla Rousseau. Such characters motivated her extensive knowledge of diamonds and her own thieving skills—strictly for research and writing purposes, of course! A long distance runner, former cross country coach, and former singer/songwriter, she resides with her husband in Jackson, Michigan.
---
Hobbies and Interests of J. A. Devereaux
I have been a distance runner from age 15—so, distance running, for sure. I also had a singing ministry for 15 years, and even recorded three songs, but I'd have to say writing is basically my hobby now. I also love making the videos that we use as marketing trailers for the books … so, I actually LOVE the heists—planning them and executing them. Learning to pick locks and pick out of handcuffs, which was research for the books, was a blast, and I got pretty good at it. I would have to say that picking locks has become a very real interest and hobby for me, as well.

J. A. Devereaux, Author
---